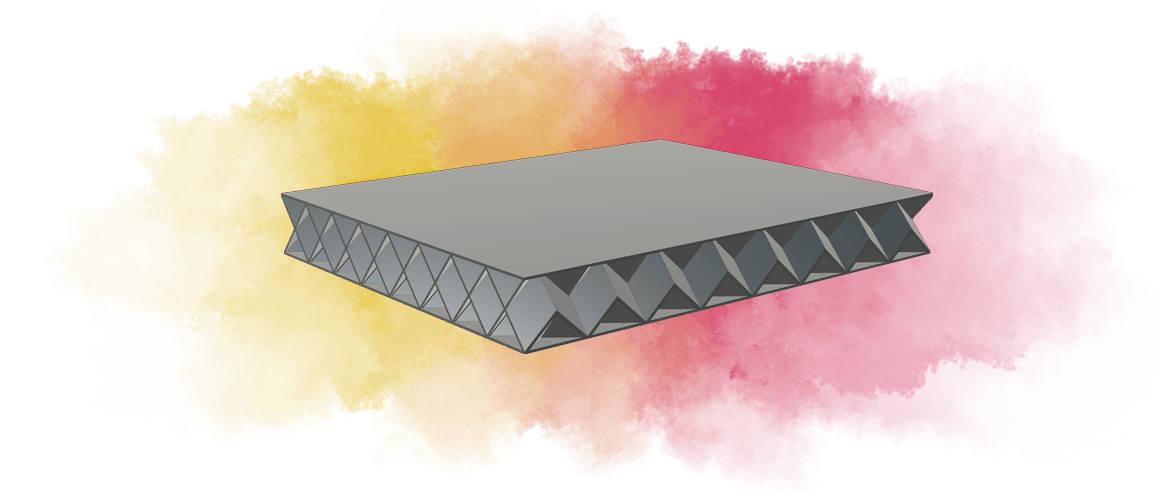 The ideal lightweighting panel
MetaCORE-LD is MetaCORE engineered into a sandwich panel. This composite structure offers substantial weight reduction with a maximum bonding surface area. As a result, delamination of panels from the core material is a problem of the past.
Just like MetaCORE, MetaCORE-LD offers exceptional support to loads in the normal direction. Unlike other products, MetaCORE-LD goes further by providing unprecedented in-plane loading support. This means MetaCORE-LD panels can be manufactured with greater weight-bearing capacity and lower failures rates.
The thermal conductivity of MetaCORE-LD is also exceptionally low due to the amount of hollow internal space. Values of 25 mW/m-K are typical, and lower values are feasible for bespoke applications.
Between the low density, suppressed failure modes, and thermal insulating properties, MetaCORE-LD is an ideal paneling product.
Resources
MetaCORE-LD characteristics and advantages
Base MetaCORE-LD offers a number of advantages out of the box and can be customized with additional characteristics as required.
| | |
| --- | --- |
| Characteristic | Advantage |
| Low Mass Density (Lightweight) | Reduces total vehicle weight |
| High Strength | Mitigates catastrophic failure |
| Low Thermal Conductivity | Better temperature control |
| Pro-Isotropy | Multi-directional performance |
| Corrosion Resistance | Increased durability |
| Cost Savings | Widely available raw materials |
| Customer-Preferred Manufacturing Methods | On-demand customization |
Try our Metamaterial Selector
Quickly determine which of our metamaterial solutions best suits you needs by adjust parameters such as density, CFE, SEA, and material type.

Multi-objective optimization
Geometric motifs
The MetaCORE product line was conceived as a lightweight impact-absorbing structural material.
The same geometric motifs seen with MetaCORE have made their way into MetaCORE-LD, which offers our customers a greater access to bespoke solutions.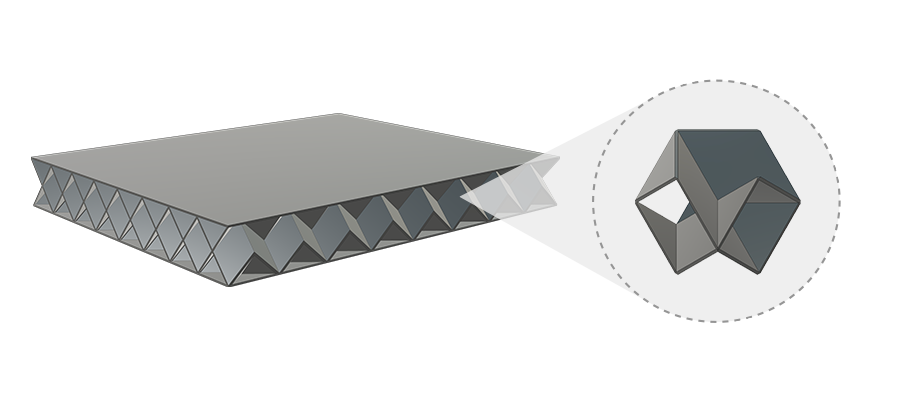 MetaCORE-LD competitive advantage
Increased resilience: MetaCORE-LD vs. HDPE
Lightweight sandwich panels are great for boxing out structures and providing insulation from the elements. Their fabrication is easy enough: one material (often a foam or honeycomb) is sandwiched between two thin panels fabricated from thermoplastics or metals.
It's important when using sandwich panels to understand their strengths and weaknesses, particularly since they're composite structures
with failure modes unique to their construction. Whether it be yielding, face wrinkling of the panel, or shear of the core, exactly what happens when excessively loaded depends on the relative densities and dimensions. These possibilities are well-summarized with a failure mode map. Knowing what failure mode to expect is important since face wrinkling may be acceptable whereas core shear could be catastrophic.
MetaCORE-LD advantage
MetaCORE-LD is engineered to shift the boundaries of a standard failure mode map by offering greater operational range of functionality and resilience to failure. Tolerable aesthetic defects can be substituted for catastrophic failure of the core material.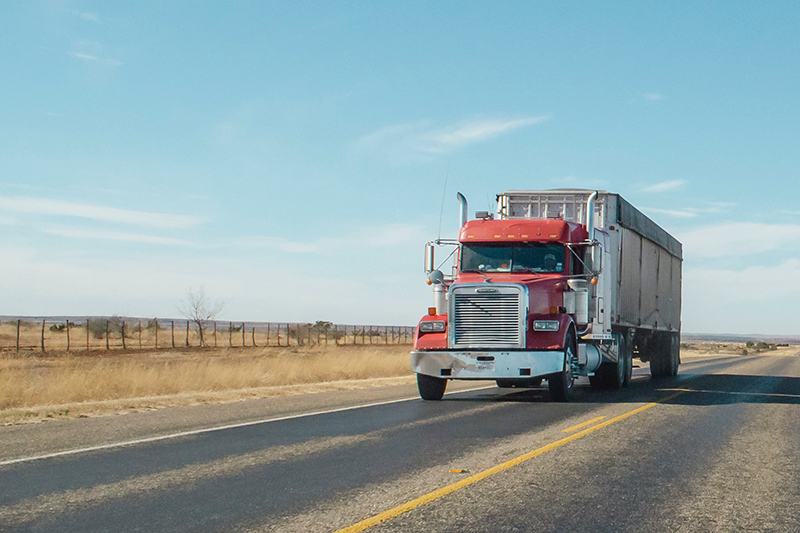 Transportation
Transportation of goods and products is essential for our quality of life. Lighter, stronger materials let carriers haul more cargo per load, lower operating costs, and increase trailer lifetime. Exceptional cellular volume fraction provides superior thermal insulation for temperature sensitive cargo.
Benefits
Panel lightweighting
Structural integrity
Better temperature control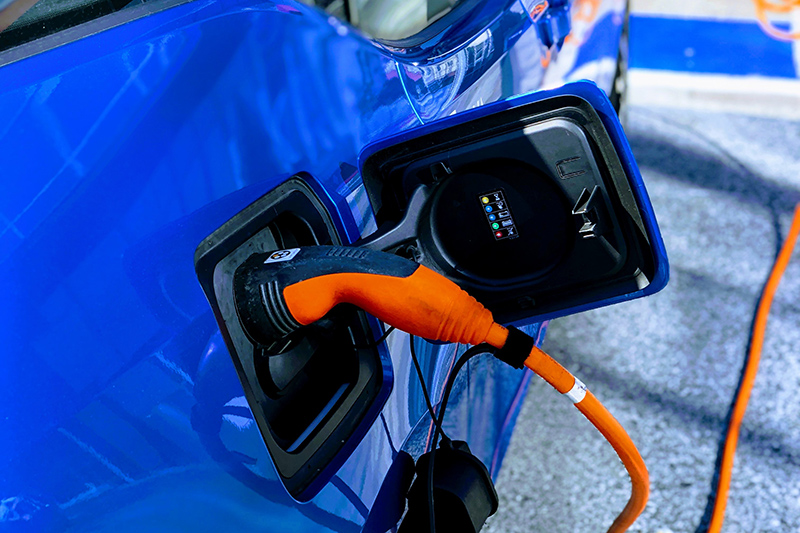 Electric Vehicles
Energy is required to accelerate mass. For EVs, this immutable physical law means lighter vehicles can travel greater distances. Light materials with exceptional crashworthiness are key as we move to zero-emission vehicles.
Benefits
Crash protection for batteries
Crash protection for unconventional occupant seating arrangements
Other market applications
We're integrating our mechanical metamaterial technology into a wide array of markets, from aerospace to construction.
Check out Markets for more information on where we're active and for purchasing/licensing options.