Advanced materials without chemistry
Mechanical metamaterials are lighter, stronger, and more multifunctional than traditional materials. This enhancement comes from the application of origami-inspired computational designs applied to traditional materials such as plastics, metals, and composites.
Similar to honeycomb and corrugated panels, geometric patterning is the key to unlocking new potential from common materials without chemical or molecular engineering. Our approach to pattern design enables us to outperform these legacy alternatives and achieve far greater performance.
Traditional computational design of materials is unfeasible – it's slow, expensive, and wasteful. We take a smarter approach. By analyzing billions of possible geometric combinations in a matter of seconds, we can down-select the most promising candidates, which we then prototype and validate. Our approach saves time, money, and generates savings for our customers and their end users.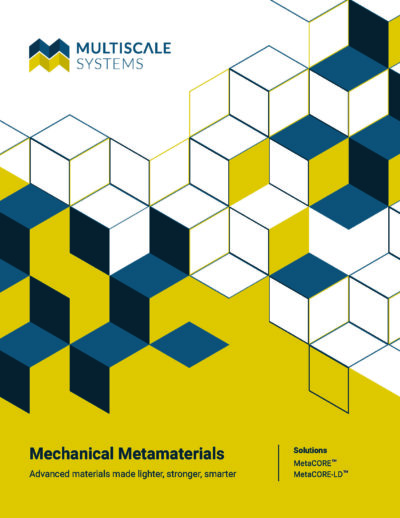 Advanced Metamaterials brochure
An introduction to mechanical metamaterials with more detailed technical information about MetaCORE and MetaCORE-LD.
Origami-inspired geometry

Customized, optimized, simplified materials
Customizable material for your unique needs