Title
Quick Press Kit


6 pages (6 MB)

Everything you need to know about Multiscale Systems in one document.
PDF
Full Press Kit


0.00 KB

Our press kit includes photos, video, branding, and documentation on company history, our funders and partners, awards, and leadership bios.
Google Drive
Our story
Multiscale Systems was created because we wanted to make better materials.
Built on the PhD and post-doc research of founders Jesse Silverberg and Art Evans, Multiscale Systems has grown from a garage start-up to a million dollar firm in just a couple of years. They wanted to see their research on mechanical metamaterials progress beyond academic papers and into real-world applications. This motivation was enhanced by an apparent absence in the technical expertise required for the technology to be advanced by existing materials science/engineering firms, which are generally more focused on developing new chemical and molecular structures.
Initial funding and support has come from a range of organizations, including NASA, the National Science Foundation, the Department of Energy, accelerators, and industry partners.
With headquarters in Worcester, MA we will support our community through economic growth, job creation, and community partnerships.
What we do
We're an advanced materials firm that designs and manufactures mechanical metamaterials. Metamaterials are created by combining origami-inspired geometric patterns with traditional materials making them lighter, stronger, and more multifunctional than conventional materials alone.
Metamaterials are a new breed of materials, created without the need for costly molecular or chemical development. Mechanical metamaterials are also agnostic to the material itself; the advanced patterns and their corresponding characteristics can be applied to a range of materials, such as plastics, metals, and composites.
The potential application of mechanical metamaterials is massive, from aerospace to semi-trailer manufacturing. Because our solutions allow for more than one optimization to be applied, solutions can be optimized for multiple priorities such as weight reduction, thermal expansion, energy absorption, aeroelasticity, insulation, conductivity, and much more.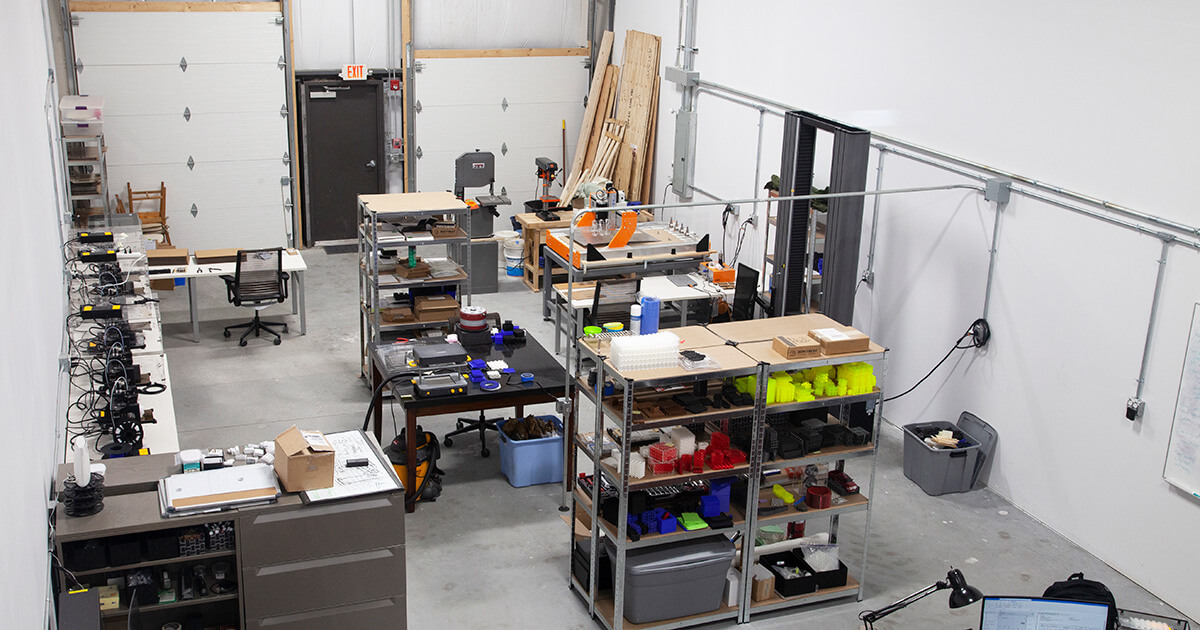 Fast facts & timeline
| | |
| --- | --- |
| Established | 2018 |
| Headquarters | Worcester, MA |
| Founders | Dr. Jesse Silverberg & Dr. Art Evans |
| R&D investors | NASA, National Science Foundation, U.S. Army, U.S. Department of Energy |
| Expertise | Design and manufacture of mechanical metamaterials |
| Solutions | MetaCORE, MetaCORE-LD, MetaTHERM |
Branding
Our logo takes inspiration from the Miura pattern found in origami, which we use in our designs for MetaCORE.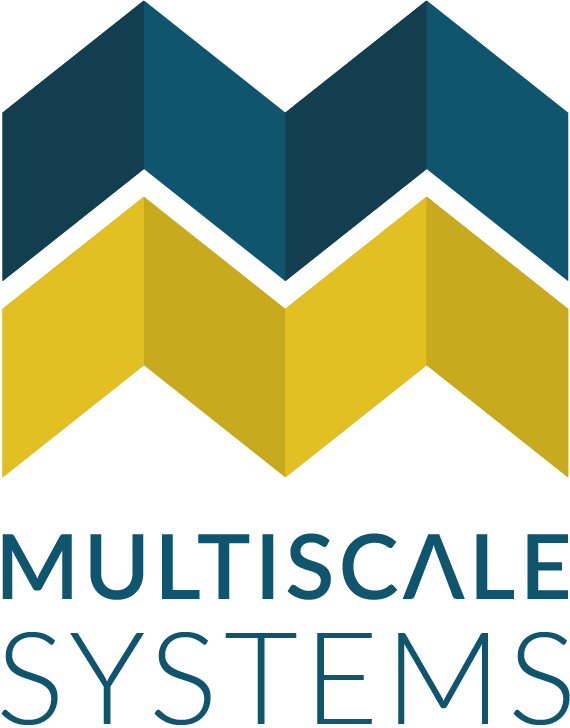 Primary color
HEX: #04556E
RGB: 4 85 110
CMYK: 95 60 40 21
Secondary color
HEX: #338197
RGB: 51 129 151
CMYK: 80 38 32 3

Highlight color
HEX: #E2BF23
RGB: 226 191 35
CMYK: 13 21 100 0
Lighter color
HEX: #CEDAE2
RGB: 206 218 226
CMYK: 19 9 6 0
Latest News
K T
Remember making popsicle stick towers as a kid? We've turned that concept up to 11 with our 17.5-foot, PVC DIY drop tower.
K T
Winners of the Set! Stage of the American-Made Challenge's Geothermal Manufacturing Prize were announced on March 31, 2021. Multiscale Systems, along with nine other semi-finalists, will now move on to the Make! stage of the prize.
K T
How innovative geometric design can be used to create lightweight, multifunctional material systems without chemical or molecular modification.